PPC Ads Management
---
Fast and simple way to cut through the noise.
Our marketing techniques and complex campaign structures help you reach higher Return On Ad Spend.
Building high-performing ads and boost the number of online conversions
Our team has managed over 10 million EUR ad budget
We're certified experts in PPC campaign management
Reasons to hire a professional ad agency
Fruitful Cooperation
You choose your online advertising budget cap, we always keep the project under expected costs. Is your primary goal to achieve ROI as soon as possible? Do you want long-term sustainability? Do not worry, we have got your back!
Our monthly performance reports include multidimensional tables, charts, graphs. We visualize the meaningful patterns and trends for you - and we also discuss the business insights gained through those reports.
Our advanced advertising strategy drives results. We create online ads to help visitors through the entire customer journey until they convert, so your ad will always be revelant to your potential customers. Your ads will be shown in the right place and at the right time.
Up-to-date Knowledge
During our creative workflow we build PPC campaigns, and create informative, relevant, and engaging ads that comply with Google and Facebook policies.
We build an effective campaign structure, explore all conversion paths, and reach potential customers with relevant messages.
Facebook and Google employees reported that the ad accounts we manage have an outstanding performance globally. If you give us a chance, we can show you how you can reach new heights in your business' ad performance.
Quick Growth
Overall business growth is the most important metric we aim for. We can achieve both short and long-term success with the right marketing toolkits.
We continuously implement the newest PPC features to get your messages heard and grab people's attention - while increasing the ad accounts performance.
We know how you can outperform your competitor while spending less on ads.
Case Study
Euro Travel International Travel Agency - PPC Ads Management
Our challenge was to build a strong brand in a highly-saturated sector. We had to create an internationally competitive marketing strategy that turns ROI-positive in a short time while increasing market share.
Request a free proposal!
Get in touch with us!
Istvan Fazekas
Partnership manager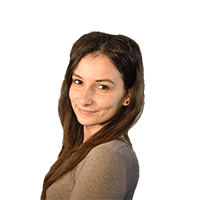 Sara Papp
Partnership manager
2021 BoostX EU Digital Agency. All rights reserved.