Advanced Analytics
---
Look beyond the raw numbers, get the most out of your data.
We improve the performance of your digital marketing channels, and enhance user experience.
Advanced Analytics improves your overall marketing strategy.
You get detailed reports providing deep insight into user behaviour
We precisely analyze cross-channel promotion effects
Professional analytics for your business
Make Your Users Happier
We help you see the big picture of user satisfaction, sales funnel and purchasing process.
Uncovering valuable insights you gain an understanding of what changes to make to increase conversion rate.
Advanced analytics reports include heatmaps, visitor recordings, feedback polls, surveys, and visual feedback.
Make Your Business Intelligent
Our documents paint the complete picture of your online presence that help you identify business opportunities.
We fix potential user experience issues, and always find new ways to improve.
User analytics reduces advertising cost and improves important KPIs.
Case Study
Ziaja eCommerce store - Advanced Tracking Code Setup and Analytics
Our tracking code structures, advanced analysis techniques and visual reports achieve outstanding digital marketing ad performance.
Request a free proposal!
Get in touch with us!
Istvan Fazekas
Partnership manager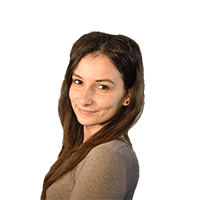 Sara Papp
Partnership manager
2021 BoostX EU Digital Agency. All rights reserved.