Digital marketing is more complex than ever.
We help your brand keep up.
Trusted by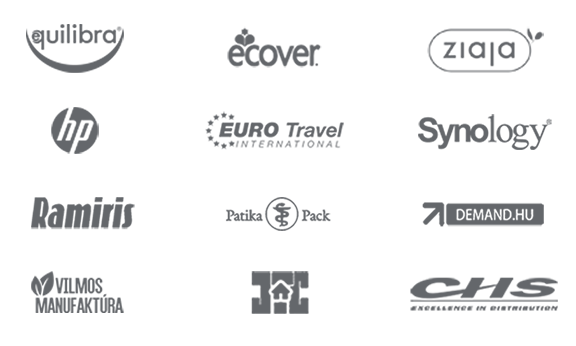 We have worked together with several market-leading agencies in the past before, but we have never seen so greatly performing PPC campaigns with so high return on investment! We simply love working with BoostX EU Digital Agency.

Kata Bartek
Brand Manager @ Ziaja


What BoostX EU can do for You

Our clients outperform their peers.

After identifying our clients' needs, we build a well-developed digital marketing strategy to achieve business goals.

New challenges? No problem.

Using our up-to-date digital marketing techniques you can simply overcome these challenges:

Lack of a proper strategic plan

Entering a new market

Launching a new product or service

Fierce competition

Losing market share (decreasing ROAS or ROI)

The solution is a successfully executed marketing strategy

After conducting deep market research we create a business growth plan which includes the most effective digital marketing tools:

Supervising & optimization

We gain valuable business insights, develop all marketing channels, and reveal how customers' "black box" work.

Tracking Code Setup

GDPR compliant user data collection on multiple platforms.

Advanced Analytics

Analyze consumer behaviour to further increase performance.

You are at the right place.

Give us a chance, and enjoy the following benefits:

Industry-Leading Solutions

Facebook and Google employees reported that the ad accounts we manage have an outstanding performance globally.

Deep Market Knowledge

Our industry and market knowledge underpins the successful execution of brand building strategy.

Complete Ownership

You hold complete ownership over the creatives, ads, ad accounts, landing pages.

Competitive Spirit

Do not panic! We know the ins and outs of the latest digital marketing techniques to outperform your competitor.

International Success

We are proud to say that we have successfully represented brands globally in 8 languages, running ads in 11 different countries.

Always Up-to-Date

You deserve an agency that has up-to-date knowledge and always know how you can outperform your competition.

We really enjoy working together. They use their expertise to help us get ahead of our competition while offering the chance to get triple digit ROI!

Adam Konya
Executive @ Euro Travel International Travel Agency


Request a free proposal!

Get in touch with us.

Please fill out the contact form below and within 48 hours one of our digital marketing specialists will contact you via email.

2020 BoostX EU Digital Agency. All rights reserved.